We're here when you need us.
Our main office is open nearly year-round during normal business hours. We're always happy to answer any questions you may have about our tours. Feel free to drop us a line – text message or email – and we'll promptly respond!
How to get to us and check in procedures:
Anacortes Check In Procedures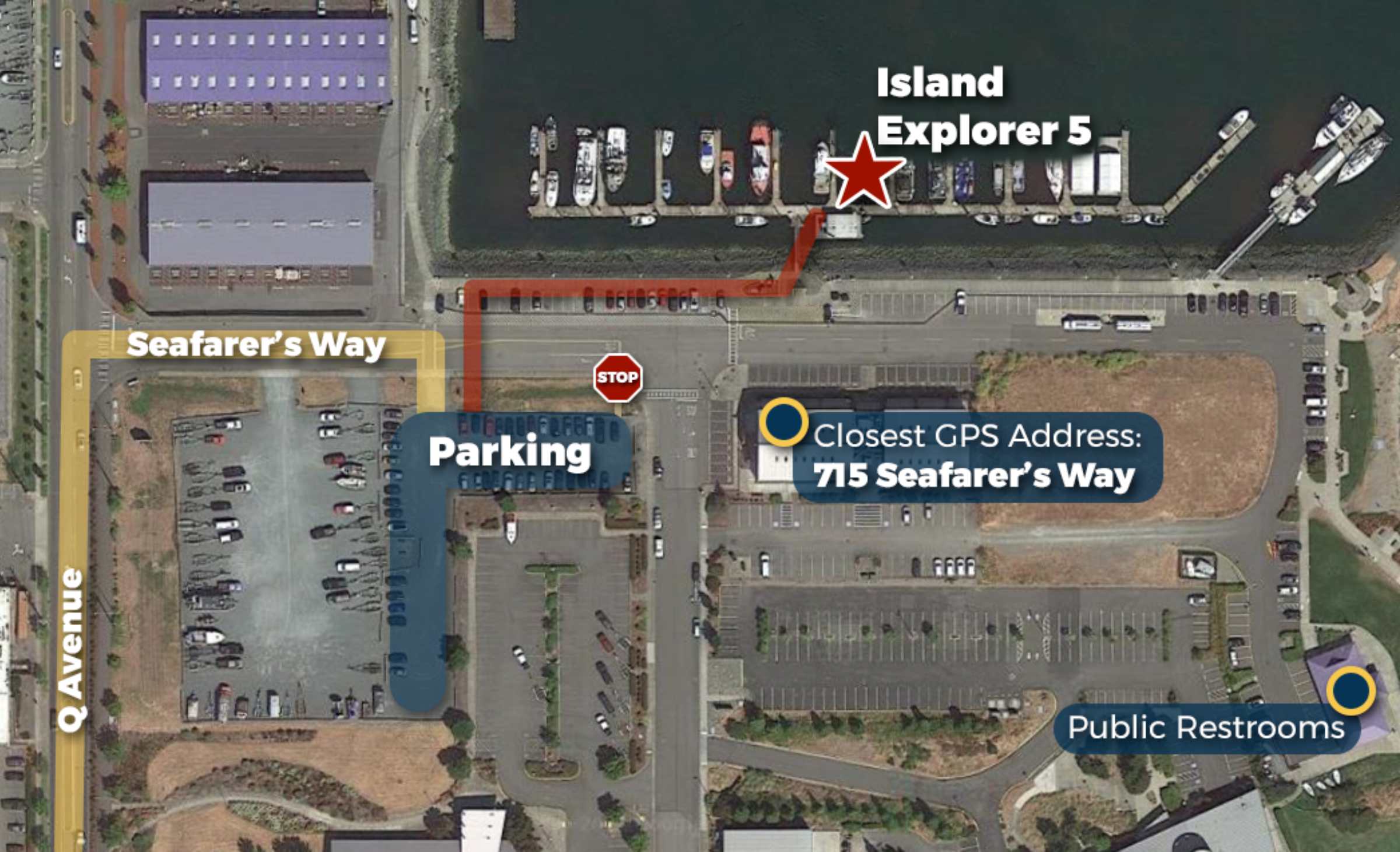 Please proceed directly to the marina for check in. The closest address to enter into your navigation system is:
712 Seafarer's Way
Anacortes, WA 98221
Please park in the gravel parking lot on your right before the stop sign (see map above). Please do not park in any spaces marked "Reserved" or "2-Hour Parking". Island Adventures can not be responsible if you are towed for parking anywhere other than in the gravel parking lot.
After parking, please walk across the street to Dock A and proceed down the ramp to the Island Explorer 5.

Check In Tips
Arrive early
No need for paperwork
Bring layers and sunscreen
Remember your debit or credit card
Bring your camera